Performance, resilience and security
Reliability and performance are the cornerstones of our solutions, supported by the robust ecosystem of our Data Centers. Our proposals are adapted to the needs of every company, regardless of its size, sector of operation or legislation.
Our Data Centers in Milan (C21) and Rome (E100) provide the optimal infrastructure to design, implement and manage Colocation solutions tailored to company needs.
Each implementation is carefully customised by our solution architects, taking into account the performance, security and resilience needs of business processes.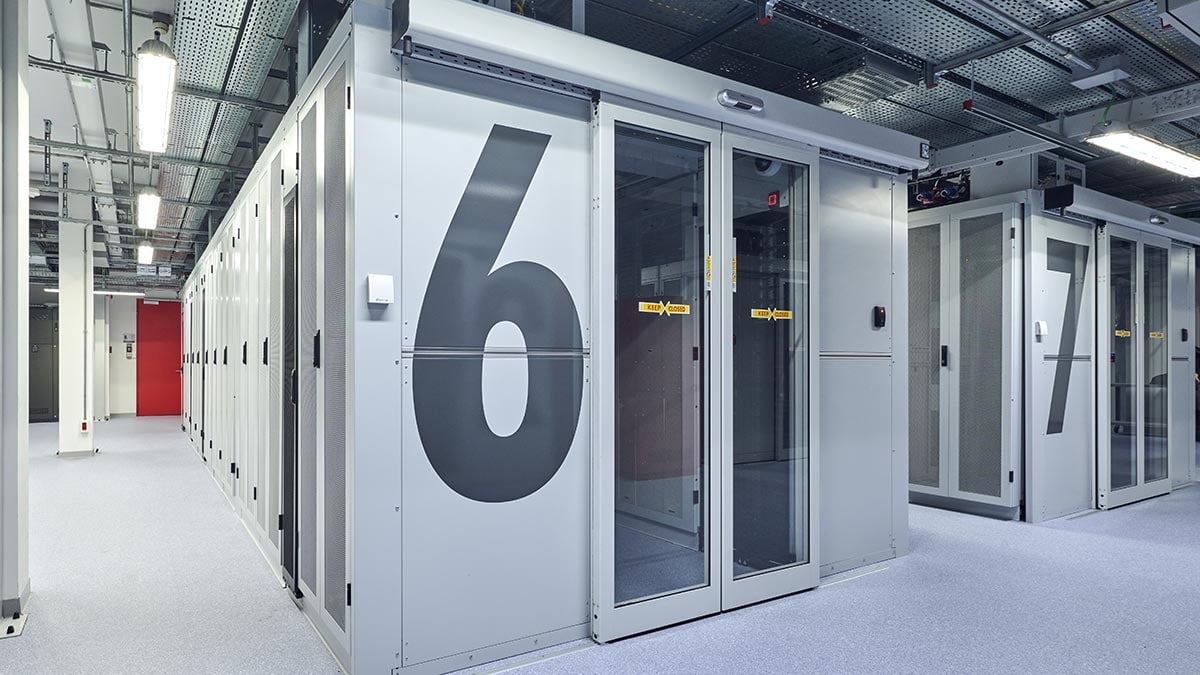 Average annual uptime of 99.995%
Thanks to efficient cooling systems
Redundant connectivity to major interchange points: MIX, TOP-IX and NaMeX
We can guarantee competitive service levels, with an unwavering commitment to resilience, demonstrated by our Tier IV certification of the Milan data center (C21).
Security is provided by varying levels of physical protection, ensuring strict separation between people and IT systems, supported by robust logical security measures to protect data and applications.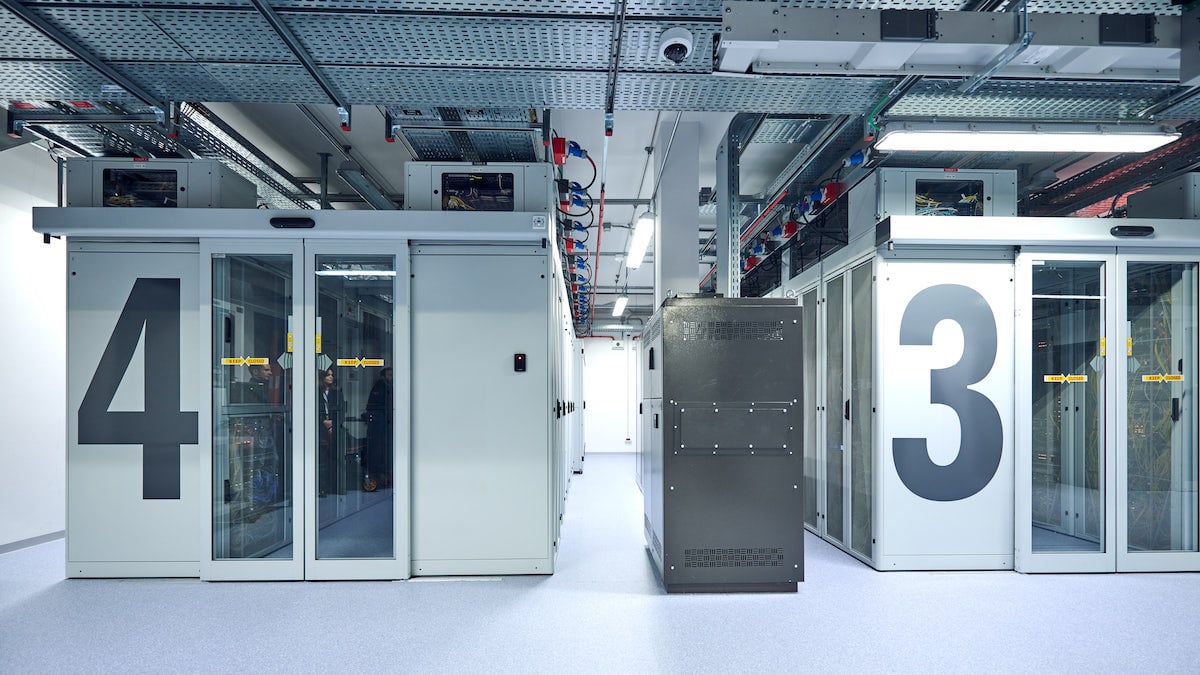 Rack
A versatile option, adapted to any company. Choose the perfect space for your business needs, from half a rack up to a full 48U rack cabinet. A mix of simplicity and adaptability in one solution.
Cage
A fully customisable solution that allows your company to isolate its racks from the rest of the data center. The CDLAN team is at your side at every stage of the project, from conception to layout design, ensuring continuous and dedicated support.
Isola
An entire island is available to your company, to maximise the benefits of a compartmentalised environment with an autonomous cold storage system. You can choose the authentication systems to be applied for rack access.
Private suite
An entire area reserved for exclusive use within our data centers. The ideal solution for large companies that require special attention to customisation.
Cross connect
Cross Connect C21 is a singlemode fibre pair.
Local are realised within 1 working day of the request; Infracampus within 7 working days of the request.
Redundant requests can be made with route differentiation, in
Full redundancy – Local and MIX
Redundancy to BFP – all others
The BPF is the Building Fibre Point, located in the basement of each Building. The presence of two 288 fibre optic cables allows direct Infracampus connections from C21 to any Building in Caldera Park.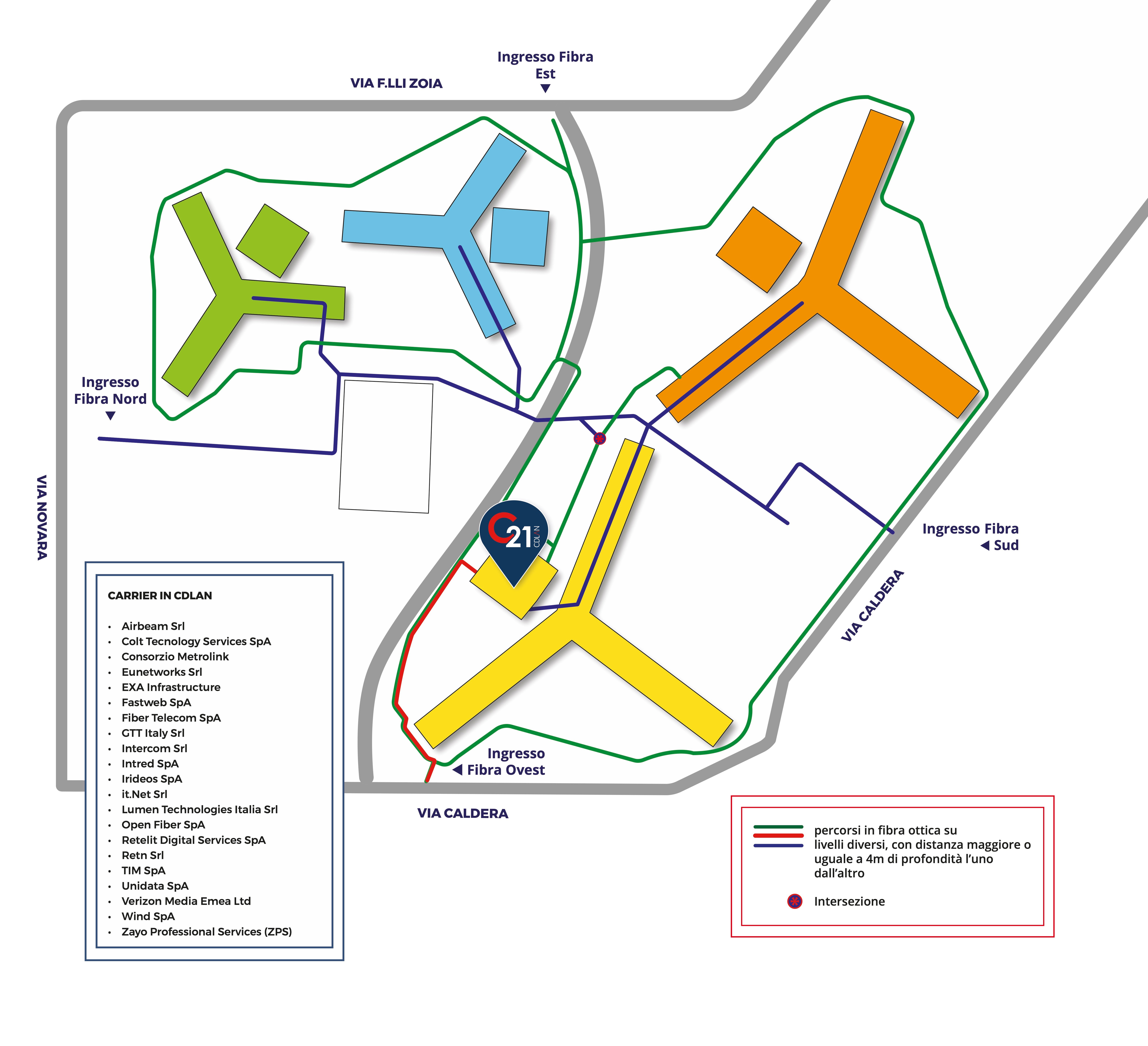 We design and tailor the IT infrastructure like a tailor does a suit, to make it fit the specific connectivity, performance and resilience needs of each company perfectly.
Talk to an expert