Our goal is to constantly improve the effectiveness and efficiency of our structure in order to best meet our customers' needs in terms of security, availability and quality of service.
We consider quality an essential requirement to achieve the satisfaction of customers, our staff, suppliers and the institutions that interact with us.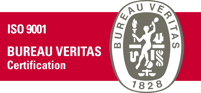 ISO 9001
It is a tangible sign of our commitment to quality. The standard imposes strict control processes to ensure that services are always reliable and meet customer expectations.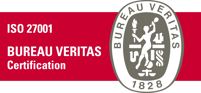 ISO 27001
The certification ensures that CDLAN has put in place appropriate procedures and controls to preserve the confidentiality of sensitive information and strengthen data security.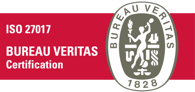 ISO 27017
Our commitment to information security in cloud environments empowers us to build solutions that combine security, scalability and the highest level of performance.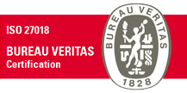 ISO 27018
The standard gives us the ability to manage personal data in cloud environments, ensuring full compliance with management standards and the adoption of processes and technologies to preserve its integrity.

Open-IX
Our data center services offer the opportunity to connect with any connectivity service provider without restrictions. We are committed to providing an open and fair environment, ensuring maximum connectivity flexibility.

Carbon Neutrality
We are a Carbon Neutral company. This recognition demonstrates our commitment to reducing the carbon emissions generated by our activities. A tangible demonstration of our commitment to preserving the planet.