Far more than a physical structure
Our infrastructure is an advanced technology ecosystem, built on two interconnected Tier IV Compliant data centers, where connectivity is the driving force and data comes to life.
Our Data Center
C21 is the highest performing Data Center infrastructure located within the Caldera Park in Milan, the area with the highest density of IP networks in Italy and offices of the Milan Internet Exchange MIX, a public peering point with over 200 interconnected network operators.
Connected to the E100 Data Center in Rome via a 100Gbps backbone, it is the ideal choice for implementing disaster recovery plans.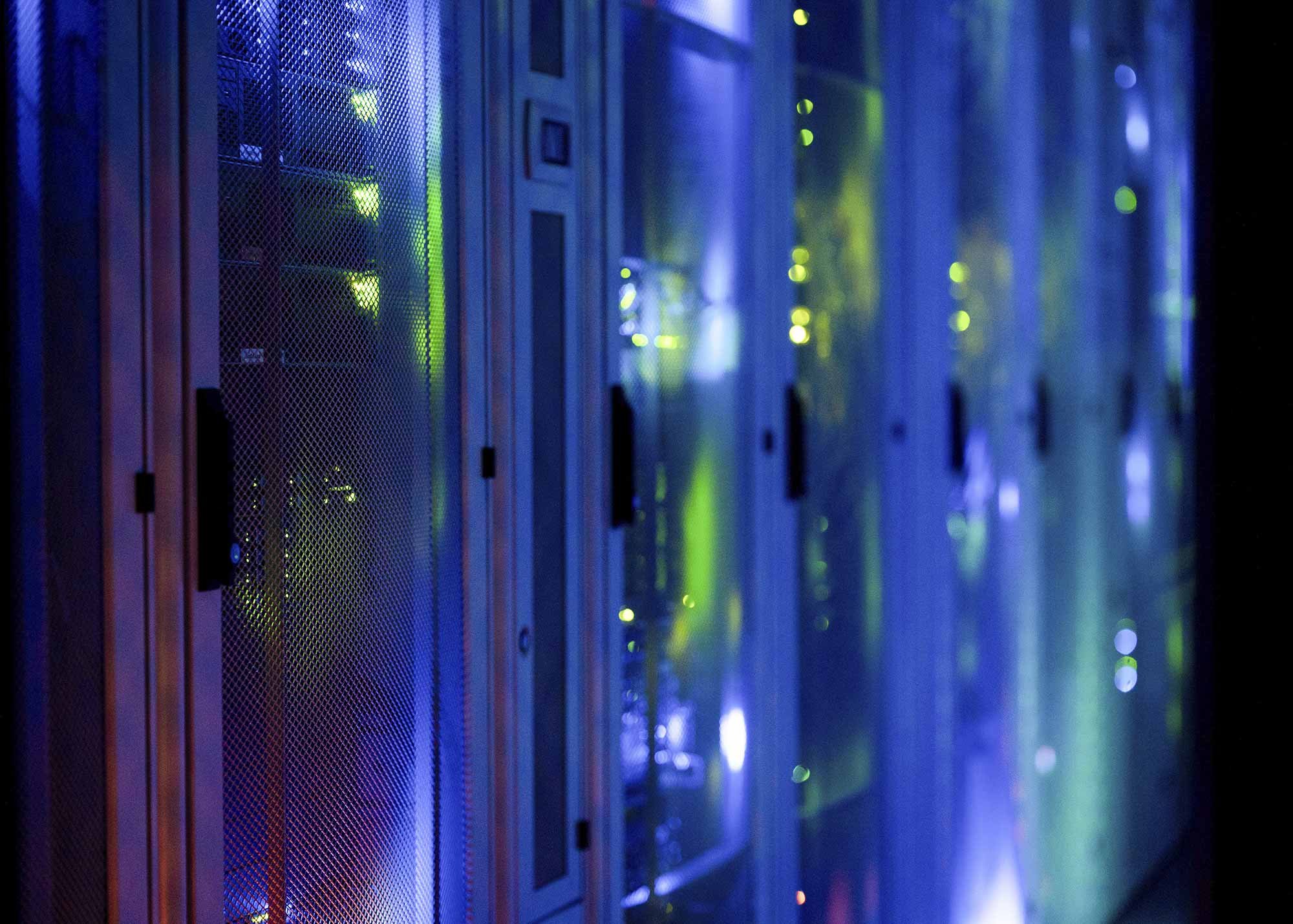 Several levels of security must be passed to access C21: from vehicle control to personal badges to private PIN codes, maximum security is guaranteed. C21 has 24/7 physical surveillance.


full load (energy autonomy)
The characteristics of C21 and E100
Power density up to 20kw per rack
Dual network power supply
2N power supply system N+1 cooling system with dual protected power supply (UPS)
Qualified 24/7 surveillance and internal and external video surveillance
Power supply from renewable energy sources
Hyperconnected and Sustainable
C21, a new data center model
With a total area of 3,100 m² and 1,450 m² dedicated solely to data rooms, C21 is an expression of our commitment to infrastructural excellence.
We aim to ensure the smoothest possible experience in the Data Center. For this, we have perfected a parking reservation system that allows our customers to reserve their parking space independently via the Customer Portal. The automatic number plate recognition system ensures smooth entry, optimising each visit.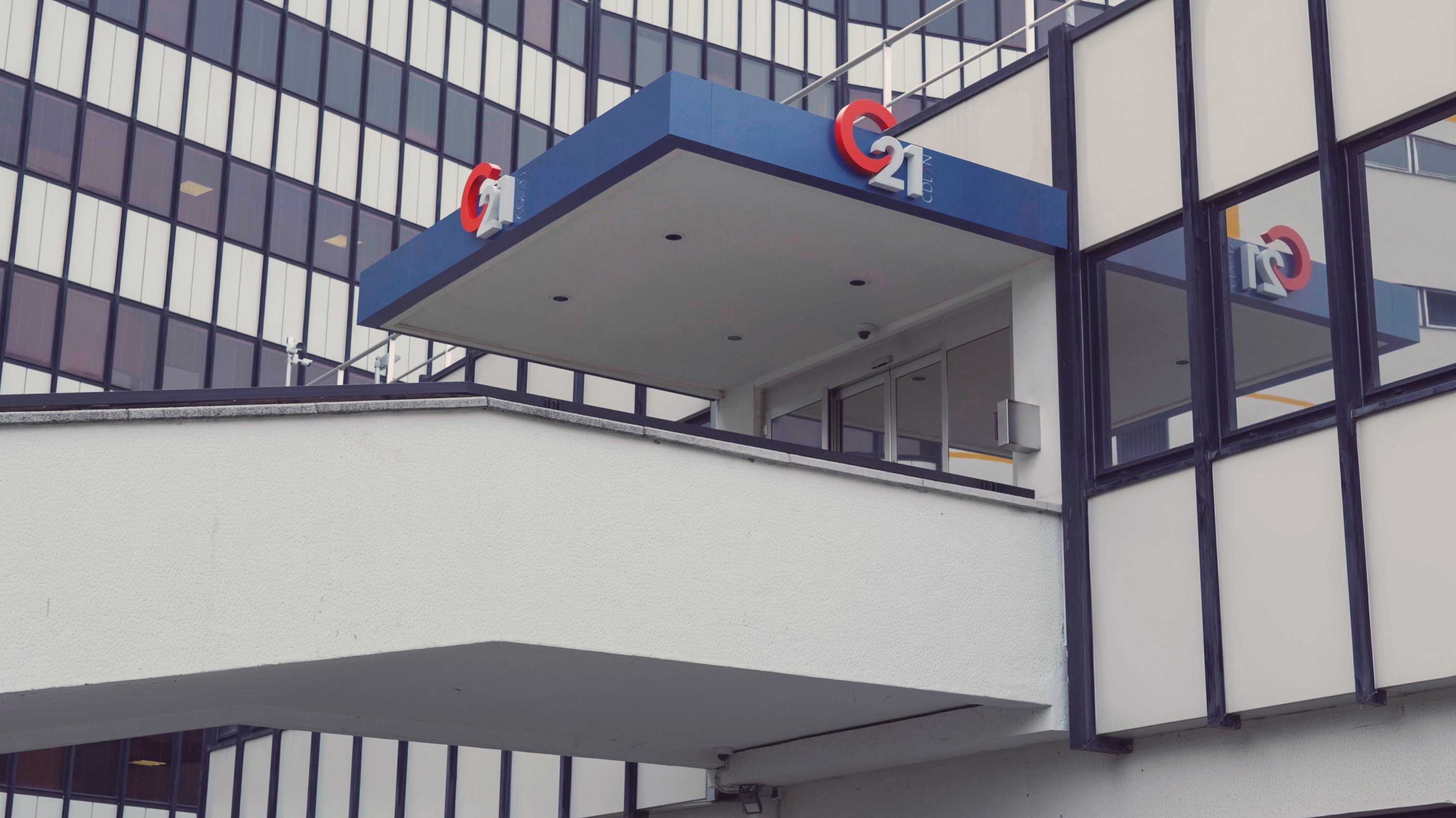 Safe and sustainable firefighting
HI-FOG Water Mist fire protection system combining high-pressure water and specialised atomisers for effective fire protection with low water consumption.

VESDA detection: Our VESDA-type fire detection systems immediately identify smoke and dust, activating inert gas extinguishing systems fully automatically.
A connectivity node
100% Carrier Neutral Open-IX Certified
3 different building access points for network cables
4 different fibre access points on campus
2 dedicated fibre rings connecting campus buildings
Colocation
Our Colocation service based on a solid infrastructure adapted to your needs. We propose flexible options from Rack solutions to Private Suites, offering a service that is synonymous with quality, scalability and state-of-the-art performance.
Find out more